Ummm... is anyone home?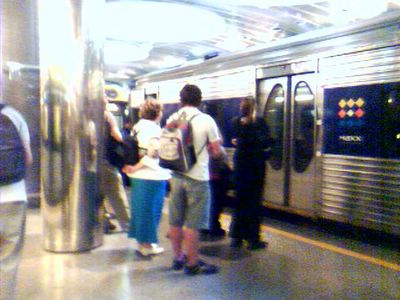 The 3.59 to New Lynn is leaving in five minutes. Front two cars only.
OK . But hey it's now 4.01 and nothing is happening.
Finally we get told it's the cars further down the platform.
New timetable, more trains. Yep, but we're not quite there yet.
Update: The 6.04 to New Lynn from the Brit was cancelled because of a "technical fault.: